Chartres Parks
Chartres parks and green areas are nice places to relax and have fun with your family and friends, marvel beautiful flowers and plants. Some of the parks give amazing panoramic view over the cathedral.
Many of them are public parks which you can enter freely. Some of them offer playground for children, sport areas like skate boarding, mini golf and even mini zoo.
Chartres city council reserves about 120 hectares areas for those parks and green areas - in line with the participation of Chartres on the flower city national competition which support the developing of green areas in France.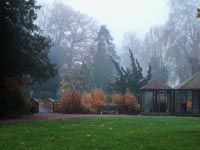 Parc des Bords de l'Eure is located in the Eure river bank, also known as La Petite Venise.

Playground for kids, mini golf course, mini zoo, shady picnic zone not to mention ice cream and crepe huts and river cruising in spring and summer are truly fun for family.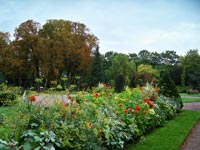 A beautiful historic park from the 19th century. With about 2 hectares area, this park offers large varieties of flowers, particularly roses.

Also famous with its rose garden - La roseraie du Parc André Gagnon, which has about 65 different varieties of roses.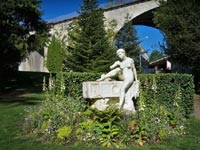 Jardin d'Holticulture is a historic garden from 19th century. The garden has about 90 different species with some rarely ones like Gingko Biloba.

Many people said it is one of the best place for wedding photography.

Other Parks and green areas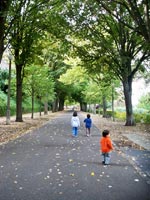 La Butte-des-Charbonniers
I will not forget to mention some small parks and green areas which have its own particularity.
Sakurai Garden offers beautiful panoramic view over the cathedral.

Bishop's Palace Garden of 17th century.

The medieval garden with its aromatic and medical herbs from the middle age.

La Butte-des-Charbonniers walkway.