A Promenade along Eure River


Getting Close to Chartres countryside



Boring and tired with all the hectic days in big cities? And craving to stay away from the crowd, close to the nature... A promenade along Eure river bank is something you should do, if you are in Chartres,
Promenade des Bords de L'Eure, is actually a river bank walkway, situated from Boulevard de La Courtille to Le Trois Ponts bridge. You can start your walk from one side or another.
People use to jogging, biking or just doing a promenade along Eure river to enjoy the natural view.
Want to know what you can see along the Eure river? Learn from my experience doing an afternoon promenade along Eure river with my kids on early autumn as seen on the photos on this page. Enjoy!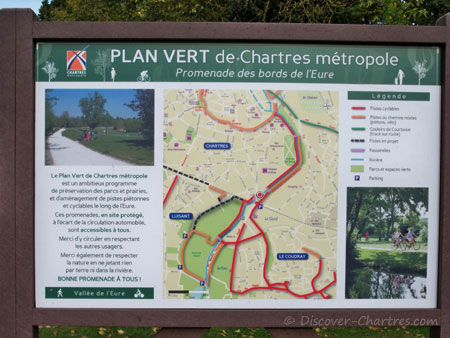 Welcome to Promenade des Bords de L'Eure! You can start your discovery from two entry points - Le Trois-Ponts or Boulevard de La Courtille.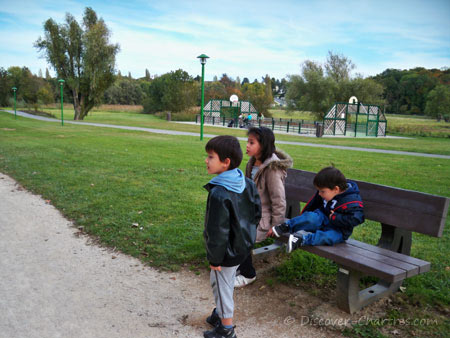 That day, my kids and I started our promenade from Le Trois-Ponts.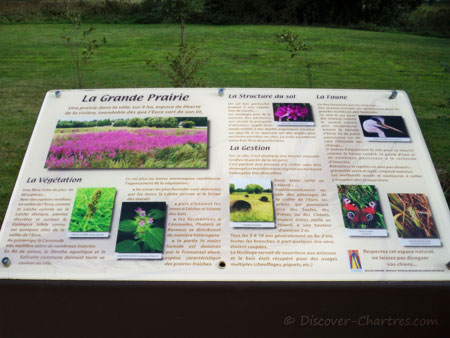 Types of species that you might find during promenade...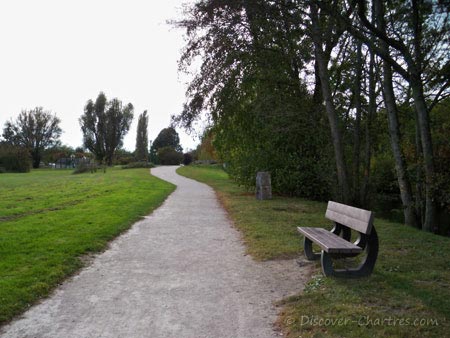 Can you imagine how it is nice sitting down on the bench and hear the birds tweeting?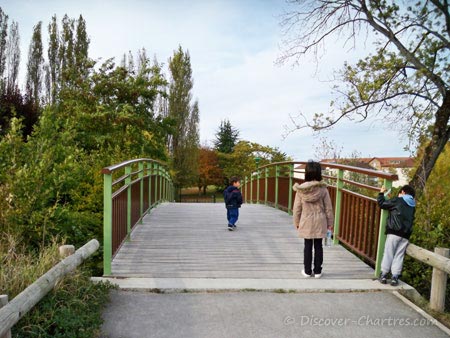 We found the first bridge on our way. It will lead you to a small vineyard. If you prefer to pass through the nature, just go straight and forget to cross the bridge. Just like we did!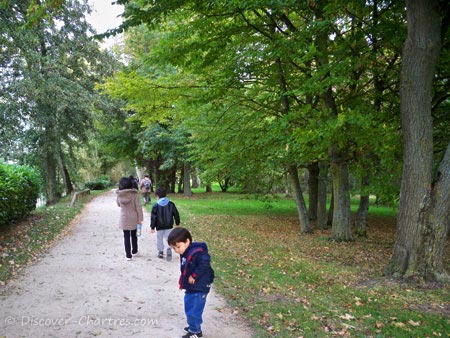 My little boy said: On va aller à la forêt? Well, he thought this is a real forest.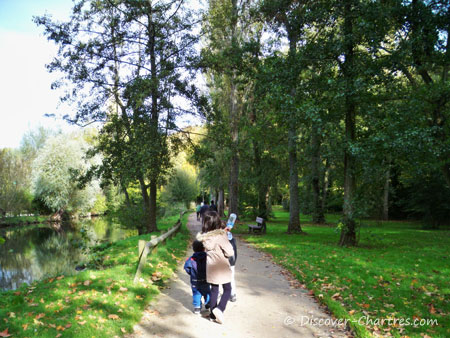 We're getting close to the fôret...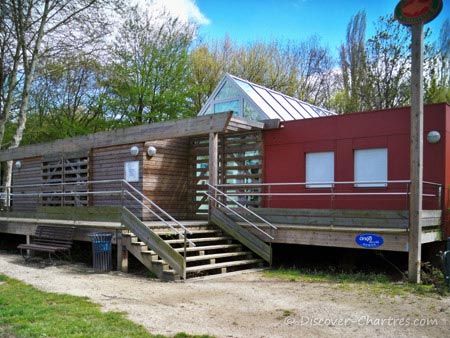 The fishermen house - regular activities related to fishing in Eure river were organized here.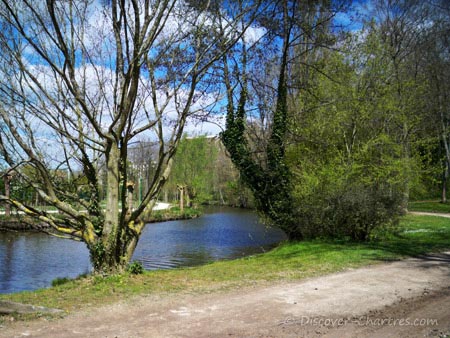 View over the Eure river - On the other side of the river are Canoe and Kayak Center and Bas-Bourgs Stade.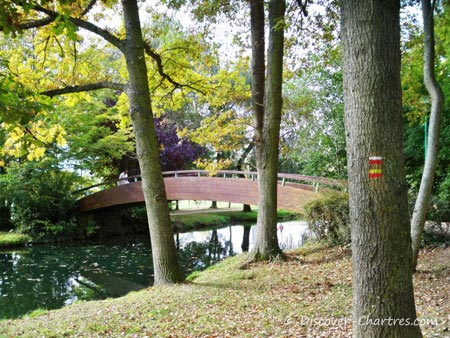 Another bridge that we saw during our mini adventure on Bords de L'Eure. Do you see the white red and yellow sign on one of those trees?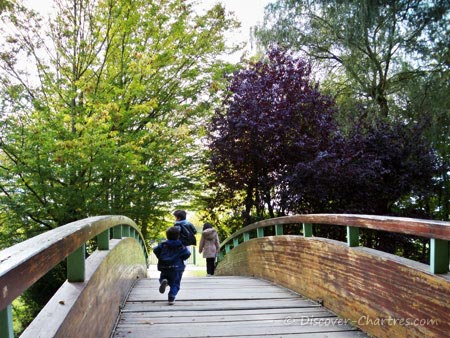 This time we crossed the bridge!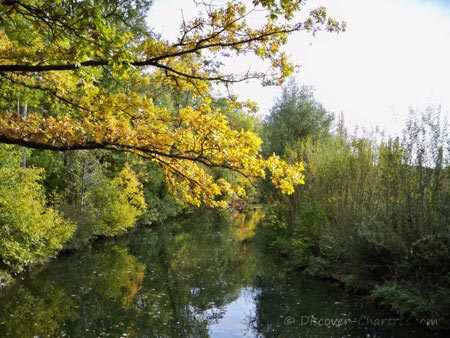 Another view over the Eure river
This photo was taken while I was on the bridge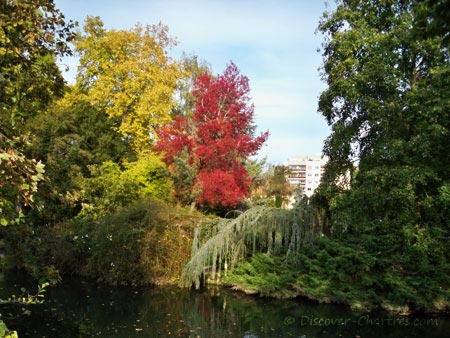 Ahh... finally I found a red tree! Actually I wanted to see more autumn colors, but I realized that we came to early. I remember that we came here at the end of October.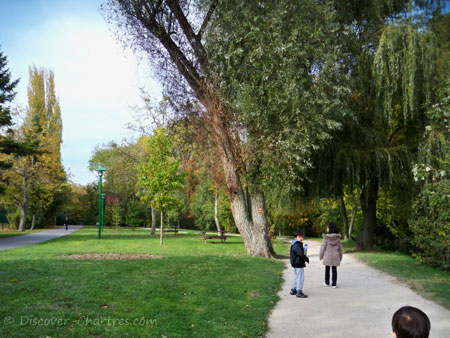 Want to walk, riding a bike or jogging? All are permitted!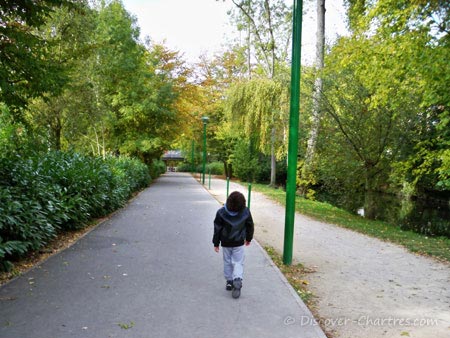 Direction to La Petite Venise and Parc des Bords de L'Eure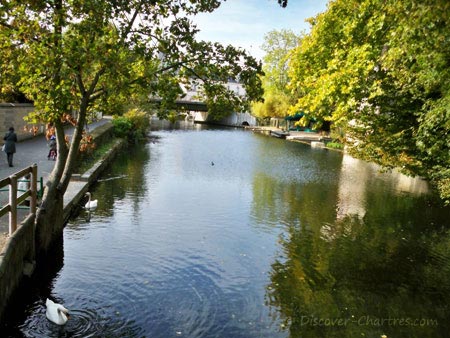 And voila ... La Petite Venise!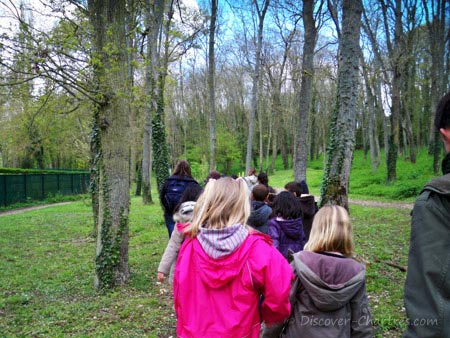 This photos was taken when I assisted my daughter's class to do an observation of flora and fauna.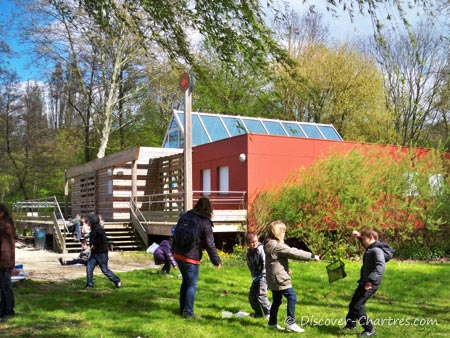 Although I rather thought that those students looked more playing than observing the nature!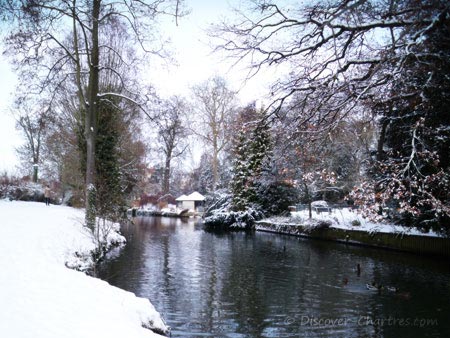 When it was snow!


Another photo of the snow in Promenade des Bords de L'Eure