Chartres Events June 2014
My top picks in Chartres Events June 2014 list includes La fête de la musique, La fête de l'eau (Water Festival) and not to mention the on-going light show. 
The weather in June is usually miserable; high humidity, windy and rains a lot, so prepare a proper dress if you wish to attend those unmissable attractions. 
Here are the things to do list, if you are in Chartres in June:
Chartres en Lumière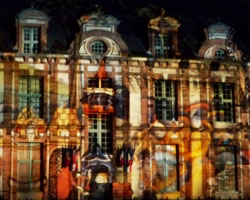 When: April 12 to October 12 
Where: Chartres city center

Chartres en Lumière - the city will be nothing without the light! That is why Chartres is also known as the Capital of Light!
What's NEW! this year: the light show will last longer from on April 12 through October 12, which means two week extra time! New animations onto 23 museums and historic sites, you should not miss this!
The show starts right after the dusk (around 10pm) until 1am. You can enjoy it in many ways; by riding the white little train (le petit chart'train) - depart from cathedral (no reservation needed for individual), by bicycle or walking! The last one is perfect for getting the best night photography.
Baking Classes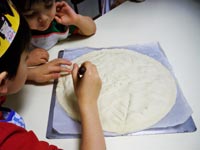 Where: Maison du Saumon, 8 rue de la Poissonnerie
Reservation : 
Call : +33(0)2 37 18 26 23/24 or 
Email: resa@otchartres.fr

All classes start from 2.30pm
June 7 : Baking class for adults - Macaron chocolat pistache, cost: 23.90€/person.
June 25 : Baking class for kids (8 - 14 years old) - Petit roulé gourmand, cost: 17€/child, 18€/adult (parents)
Sports
Horse Racing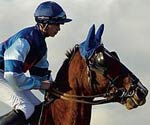 When: June 23 at 12 noon
Where: Hippodrome de Chartres, 12 rue Jean Monnet
Call: +33(0)237 34 93 73
Entry ticket: free
Le Tour d'Eure et Loire Espoirs
When: June 14 and 15 
Where: Department 28 - Pierres, Senonche, Gallardon, Mainvilliers, Béville le Comte, Chateudun, Chartres

Arrive in Chartres approximately on Sunday, June 15 at 11.15am
Fête de La Musique - 32nd edition
When: June 21 from 7.30pm
Where:
Butte des Charbonniers:
- DJ 2000 (divers 80's) - 7.30pm to 10pm
- Scène électronique (electro, house, techno) - 10pm to 0.30am
- Bhale bacce (reggae, club) - 5pm to 0.30am

Place des Halles:
- Jean Macé School (choir) - 3.30pm to 4.30pm
- The Big Toasters (rock) - 8pm to 9.30pm
- Diezena (pop rock) - 10.30pm to 11.15pm

Fête de l'Eau - 15th edition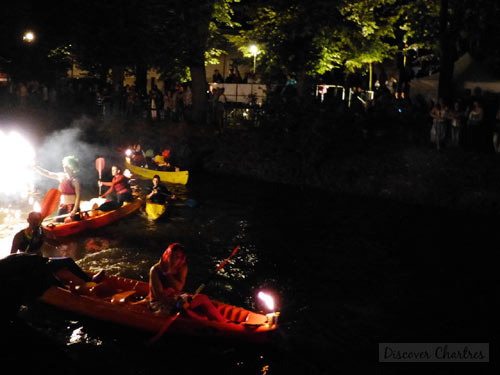 When: June 27 from 8pm - 11.30pm
Where: Parc des Bords de l'Eure through Guy Nicot square
The famous Water Festival, it is a celebration the importance of Eure river for the residents of Eure et Loir. The festival takes place around the old bridges over the Eure river, parks, parking lots and on street along the river. Numbers of animation for kids and family such as carousel, bouncy castle, table football, canoe-kayak, music, dance and many more.
Soirées Estivales de Chartres
June 25 - theater, Incroyable cathédrale, at Cathedral North Portal
June 26 -

organ concert

, Association des Grandes Orgues
June 28 - brass band, Les shows de cuivre, Chartres city center
June 28 - symphonic orchestra at Cathedral North Portal
June 29 - theater, Incroyable cathédrale, at Cathedral North Portal
June 30 - harmony music, Orchestre d'Harmonie de Chartres, at Cathedral North Portal
Theaters, Musics and Dances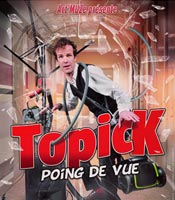 Theatre Portail Sud, 8 cloître Notre-Dame
Call: +33 (0)237 36 33 06
Please be sure to check out and confirm Chartres Events June 2014 before heading out to avoid any disappointment because of schedule changes or cancellation!