Chartres Events May 2014
What are include in Chartres Events May 2014 package? La nuit des cathédrales highlight the event package list this month, and of course the remarkable light show! Remember: we have two weeks extra time this year!
Don't miss also Carla Bruni, formerly the First Lady of France, will perform her best songs at Grande Salle of Theatre de Chartres!

Please also check out the long period events on the event calendar which include the exhibitions and of course, the light show.

Let's check out Chartres Events May 2013 lists as follow:
Chartres en Lumière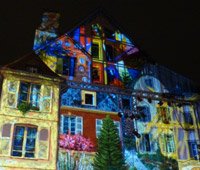 When: April 12 to October 12
Where: Chartres city center

Chartres en Lumière - the city will be nothing without the light! That is why Chartres is also known as the Capital of Light!
What's NEW this year: the light show will last longer from on April 12 through October 12, which means two week extra time! New animations onto 23 museums and historic sites, you should not miss this!
The show starts right after the dusk (around 10pm) until 1am. You can enjoy it in many ways; by riding the white little train (le petit chart'train) - depart from cathedral (no reservation needed for individual), by bicycle or walking! The last one is perfect for getting the best night photography.
Fête Foraine du Printemps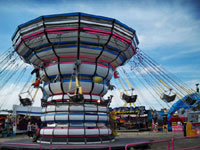 When: April 26 - May 11 afternoon
Where: Chartrexpo, rue Jean Mermoz

Fête foraine (Spring Fun Fair 2014) this year takes place just after the Easter holiday. Have fun with numbers of thrilling attraction for all the family including fireworks at the last days.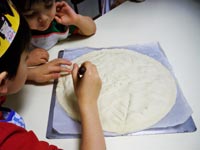 Where: Maison du Saumon, 8 rue de la Poissonnerie
Reservation :
Call : +33(0)2 37 18 26 23/24 or
Email: resa@otchartres.fr

All classes start from 2.30pm
May 4 : Baking class for adults - Petite charlotte aux fruits de saison, cost: 23.90€/person.
May 28 : Baking class for kids (8 - 14 years old) - Petite genoise confiture chocolat croquant, cost: 17€/child, 18€/adult (parents)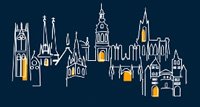 When: May 10
Where: Chartres cathedral
Notre-Dame de Chartres is one of the cathedrals in France who take part on  La Nuit des Cathédrales in 2014.
The cathedral stays open until midnight at this special night to give you occasions to discover music, art and history.
Detail programs has not informed yet.

Horse Racing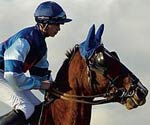 When: May 2 and 26 from 12pm, May 18 from 1.30pm
Where: Hippodrome de Chartres, 12 rue Jean Monnet
Call: +33(0)237 34 93 73
Entry ticket: 5€
Theaters, Musics and Dances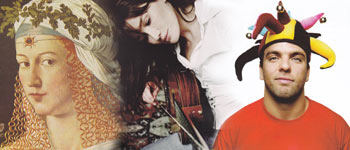 Theatre de Chartres, Boulevard Chasles
Call: +33(0)237 23 45 79
May 6 : Antigone of Jean Anouilh, theater, by La Comédie-Française, tickets adult: 23€, under 25: 15€, children: 9€.
May 13 : Lucrèce Borgia of Victor Hugo, theater, by CIE Jean-Louis Benoit, tickets adult: 23€, under 25: 15€, children: 9€.
May 16 : Carla Bruni, music concert, ticket for adult: 32€, under 25: 23€, children: 15€.
May 17: Le Comte, one man show, Bouderbala, ticket for adult: 23€, under 25: 15€, children: 9€.
All theater and music shows start from 8.30pm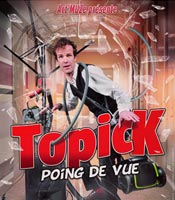 Theatre Portail Sud, 8 cloître Notre-Dame
Call: +33 (0)237 36 33 06
May 23, 24, 29, 30 at 9pm, Poing de Vue, by Topick  admissions: 15€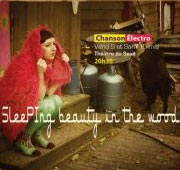 Theatre du Seuil, 13 rue Saint-Julien
Call: +33(0)237 36 89 30
May 9 - 10: Sleeping Beauty in The Wood, electro song, performed by Elise Charreau, Cedric Lecureur et Benjamin Babski, from 8.30pm, tickets: 14€
Reminder: Make sure that you confirm the event date before heading out to avoid any disappointment because of schedule changes or cancellation!