Chartres is now on Citybooks
Chartres is now on Citybooks! Do you know what it is all about? It is an artist-in-residence program initiated by the Flemish-Dutch House deBuren and supported by European Council.
The participant cities invite several European authors, photographers and videographers to stay in their cities during two weeks.
They should work on the portrait of the city where they should stay during the couple of week and present their works as literature, photographs and videos.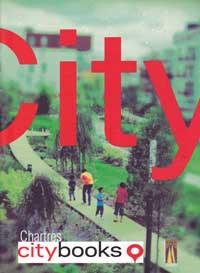 So, in line with the purpose of the program, you can read, listen and watch the city portrait through their works in words and images.
Chartres is the unique representative of France among the other European cities who are also participate on this program like Charleroi (Belgium), Sheffield (England), Graz (Austria), Lublin (Poland), Skopje (Macédonia).
Five authors, one photographer and one video artist are invited to stay in Chartres since October 2011 to May 2012.
They meet the people in Chartres, discover the city and present their thought and impression in words, 24 images and videos.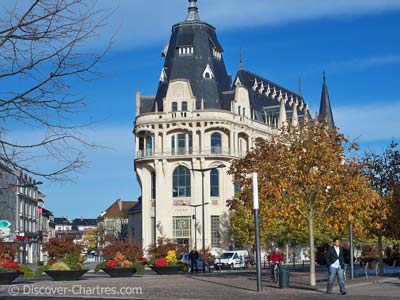 Chartres Media Library - L'Apostrophe
For this program, Chartres Media Library organize an event called Citybooks – meet the artist which should take place at the auditorium each month on Saturday at 11am.
If you wish to know more about Citybooks in other European cities, you could visit their website in English, French and Dutch language.
Date schedules to meet the artists who works on city portrait of Chartres and when you could meet them at Chartres Media Library.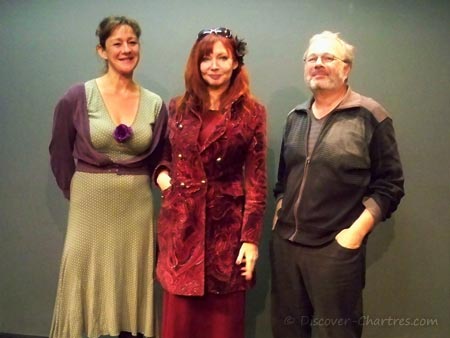 Chris Van Camp at Chartres Media Library
October 29, 2011 - Jeroen Van Rooij (Netherlands, author)
November 19, 2011 - Chris Van Camp (Belgium, author, columnist and playwright)
December 10, 2011 - Goce Smilevski (Macedonia, author)
January 21, 2012 - Bart Van Loo (Belgium, author)
February 11, 2012 - Lea Titz (Austria, a photographer)
March 24, 2012 -Marcin Wronski (Poland, author)
Maria Tarantino, a journalist videographer from Italy and Franck Perrot, a director and a teacher in Chartres, work together on City One Minutes video.