Chartres Media Library


L'Apostrophe - Mediatheque de Chartres
The details architecture and sculptures of Chartres media library might remind us to Chartres cathedral north tower. Seeing the building might make you think that you are already in front of Chartres Cathedral. That is what happened to many tourists, mostly who come to the city for the very first time.

Chartres media library or Mediatheque de Chartres formerly was a post office named Notre-Dame des Postes.
Raoul Brandon, graduated from National School of Fine Arts Paris, was the architect who built the building in 1923. The construction itself finished in 1928.
He took some inspirations of middle ages buildings and combined with new-Gothic bell tower and Art Deco elements.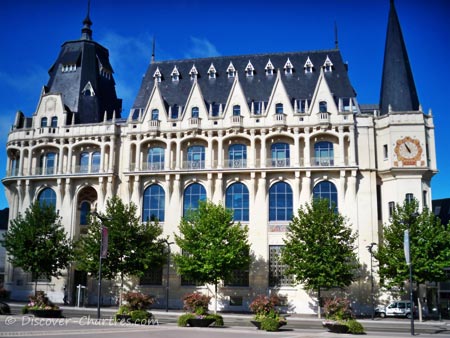 Mediatheque de Chartres
(view from Esplanade de la Resistance)
In 2005, the Chartres authority decided to alter the function of post office building as a media library and re-open its door for public in 2007 after a complete interior reconstruction with a new name L'Apostrophe.
And since then, it become one of the illuminated site on Chartres Light Show.
This media library is now become a contemporary library, offers many reference old and new books, exhibitions or events on its auditorium, internet media center and available also local and foreign musics and films.
And free enter for public...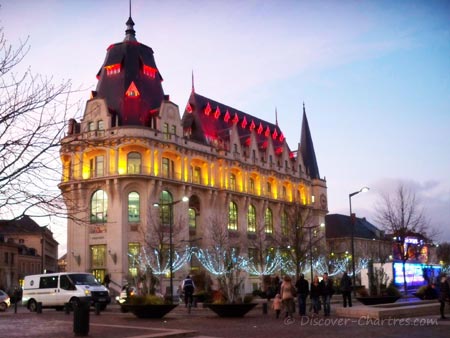 Mediatheque de Chartres at night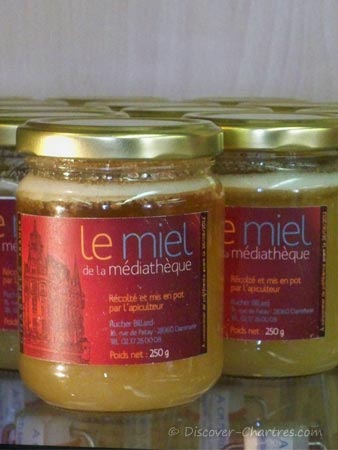 Miel de la Mediatheque
Another particularity of L'Apostrophe is its honey production which then known as miel de la mediatheque.
Jean-Francois Billard is the beekeeper who is in charge of the placement of five hives placed on the terrace of the building. They produce about 50 kg of honey per year.
What is the different with commons honey? It has less of insecticides.
You could find miel de la mediatheque packed in small jars easily at Tourism Office of Chartres or in special shops that sell products of the region.

If you wish to contact the Library:
Mediatheque l'Apostrophe
1 boulevard de Maurice Viollette
28000 Chartres
Call: +33 (0)237 23 42 00