Christmas in Chartres
Dreaming of a white Christmas in Chartres? It's possible... as we use to have snow in December at least for the last two years. Hey...you are not only expecting for the snow, are you?
If you are here in December, one thing you would not miss is Christmas market and numbers of attractions for kids and the whole family.
Christmas Market in Chartres
The annual tradition to celebrate Christmas in Chartres is Marché de Noël or Christmas market, which is usually take place on early of the month until almost Christmas.
Exhibitors and participants meet at Place des Epars to expose and sell their local products related to Christmas on the chalets.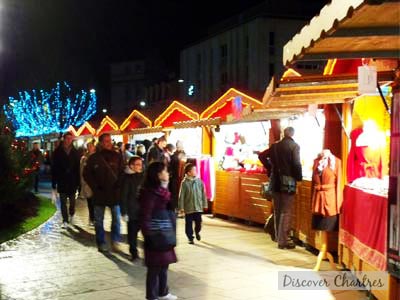 Christmas Market at night in Chartres
This year in 2013, the Christmas market in Chartres opens from December 14 through December 28 with the opening hours as follow
Opens daily from 10am to 7pm
December 25 and 27 opens until 4pm
Saturday night market until 8.30pm
Christmas Entertainments - Animations de Noël
Christmas market is not the only attraction you could have during this period. Some fun entertainments especially for children also merry this event.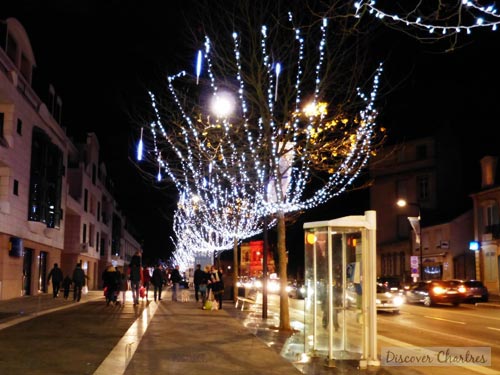 The garland lights get the most attention of the kids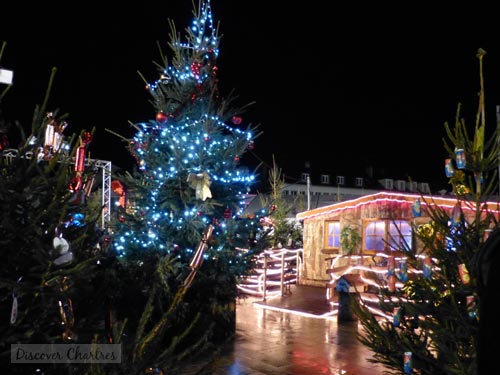 Entertainment for children on a chalet - La Maison du Père Noël (The house of Santa) opens on December 18 to 28.
Ice sculpture at Place des Epars
Demo on December 21 and 23 at 2.30pm and 5.30pm
Free ice sculpting for children at December 23 at 2pm and 5pm - reservation: +33 (0) 237 18 47 59
Street entertainments in afternoon at the city center
December 18 - Christmas fanfare
December 21 - Les échassiers lumineux
December 23 - Les sapinjoux
December 21 and 24 - Meet Santa
December 24 - Christmas fanfare


Children entertainments at Place Billard on December 21 and 23 at 5pm, 7pm - Tolma The Magician, The fabulous Christmas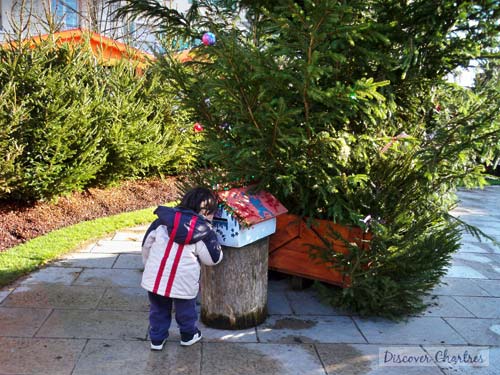 My little boy's checking out the mailbox for Santa!
Ice-skating piste at Place des Epars
December 18 - 28 from 10am to 12pm, 1.30pm to 7pm
December 22 and 24 from 10am to 5pm
Close on December 25
Admission: 3 €, under 12 (assisted by an adult) - 1€,
Under the Christmas Marquee at Place des Epars
December 18, 21 and 26 - free workshops for children and adults
reservation: +33 (0) 237 18 47 59

The Light Show at The Cathedral !

Light festival before time? Not exactly... it is a mini light show during this December. You will be able to see the royal portal of the cathedral on the light just like on Chartres Light Festival !!

The illumination start on December 1 until December 24 from 5pm to 9pm with different animation on each day.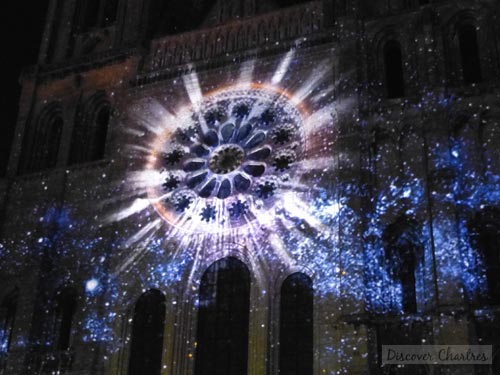 The royal portal (west facade) of Chartres cathedral

Enjoy your Christmas holidays in Chartres - Joyeuses Fêtes!