La Petite Venise Pictures

La Petite Venise pictures page has 20 photos of my personal collection. I love to visit this park with my children, friends or in solo just to take photos.
The pictures on this page show you La Petite Venise and Parc des Bords de L'Eure in different colors of spring, autumn, winter. You will see also animals, flowers, the mini golf and many more. Enjoy!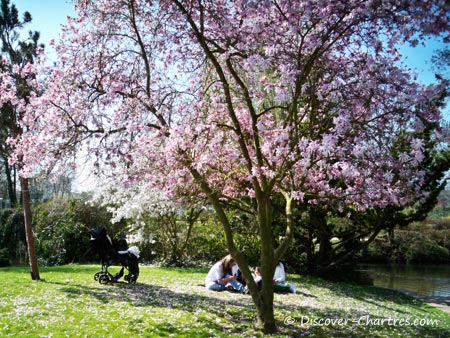 Look at those beautiful spring in Parc des Bords de L'Eure colored with white and pink cherry blossom! I was so jeaulous to the girls on the pictures who took so long sitting on the bed of cherry blossom flowers. They would not share the place to anyone else!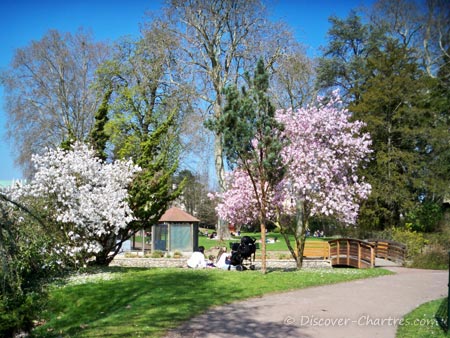 I still wanted that place! Well ok... I could only imagine lying down there under the sun!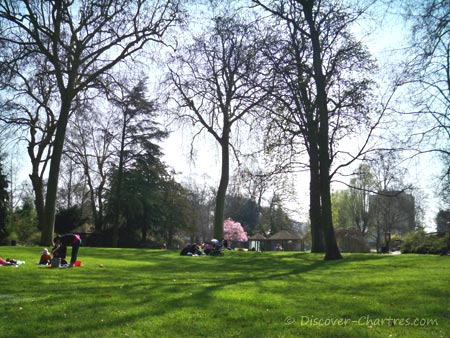 A perfect place on a perfect time.... this is a favorite place for a picnic, especially in spring, when sunny day.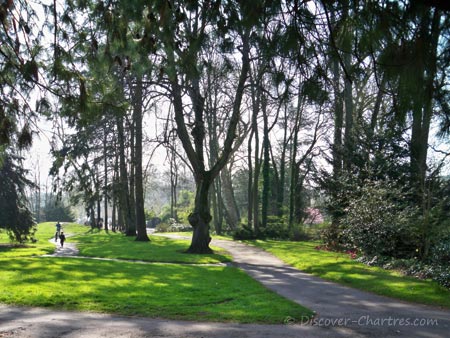 A shady place and green trees... a nice place to spend all afternoon with family and friends!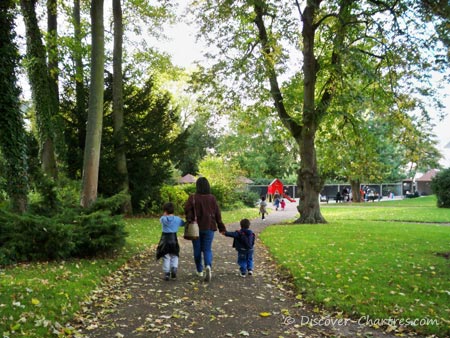 Even in autumn, it's still nice to have a little walk in Parc des Bords de L'Eure.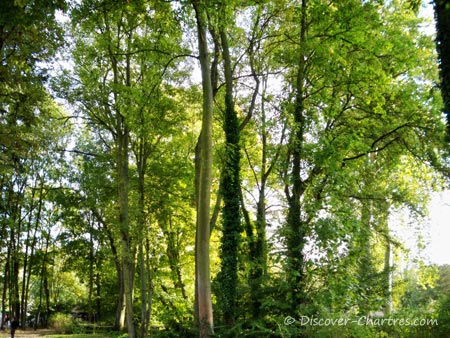 The big trees still looks green in the beginning of autumn.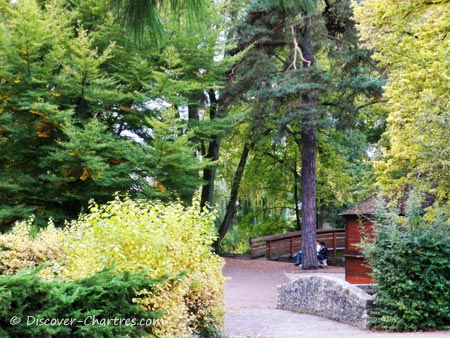 Still in autumn...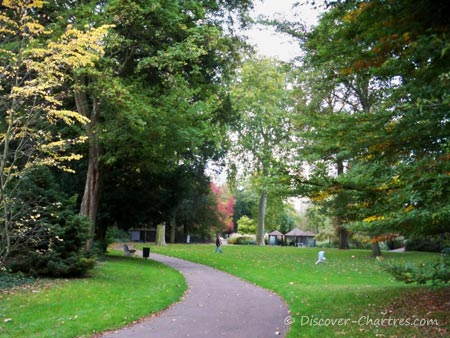 You can see that the trees start to show their golden red colors.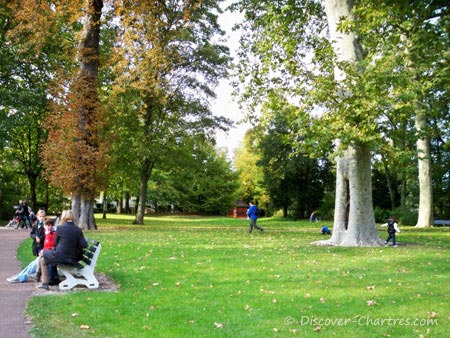 When the grass is cold and sweaty, picnic on a bench works well too.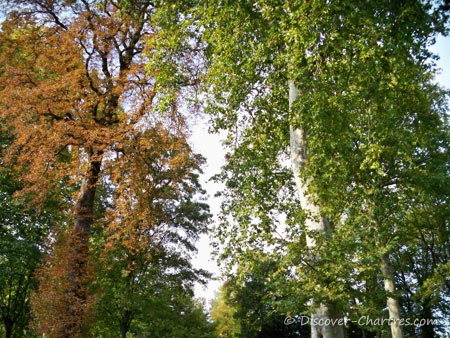 Golden and green colors of autumn in Parc des Bords de L'Eure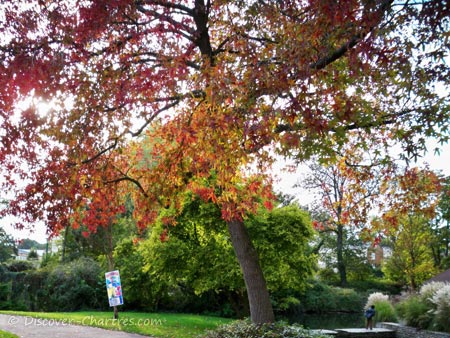 I always love the autumn colors...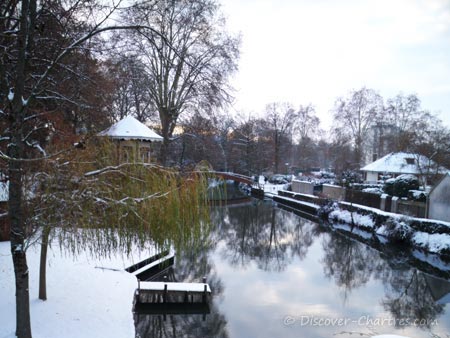 When it was snow in La Petite Venise...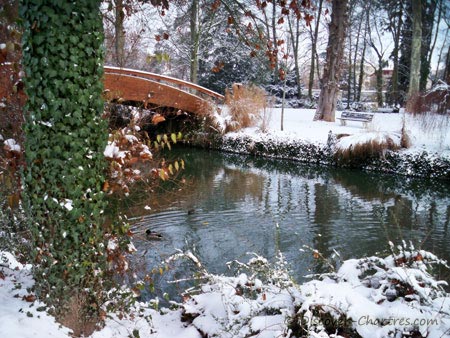 Another color of winter in La Petite Venise... Still with the snow! The gate park was close at that time so I could only take pictures from the exterior of the park.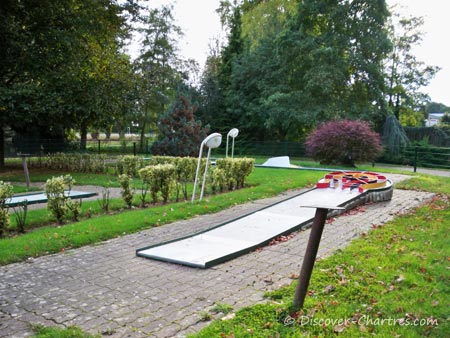 If you ever wonder how is the mini golf at Parc des Bords de L'Eure...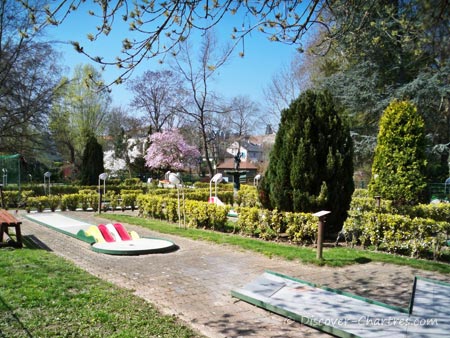 Another part of the mini golf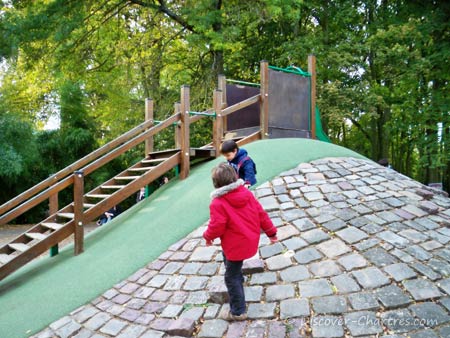 One of the two playgrounds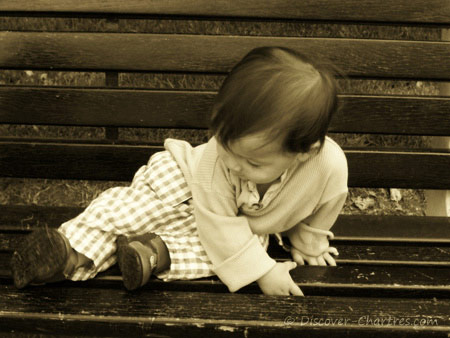 My favorite on La Petite Venise pictures - it's my boy when he was two years old, the photo was taken in this park.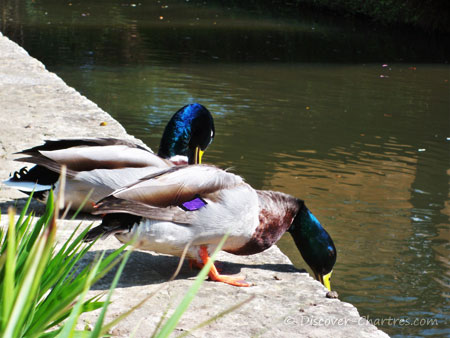 Feeding mallards with breadcrumbs always be a fun for children.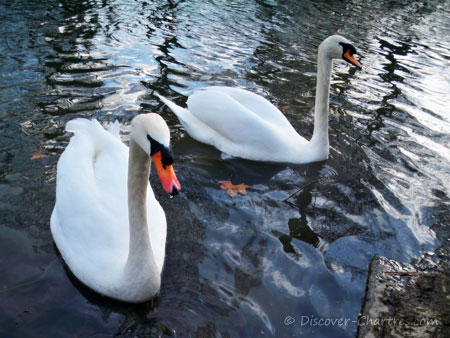 There are three swans in La Petite Venise... that is why my kids use to call this place as Parc du cygnes... Sadly the picture missed the last swan.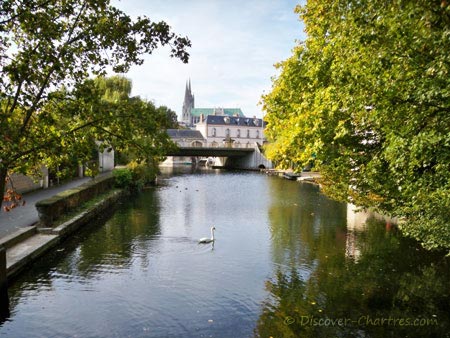 View over Cathedral de Notre-Dame de Chartes from La Petite Venise, Chartres