European Heritage Days in Chartres
Who will not happy with this offers - visit museums and historic sites for free! You only have two days in a year to take this opportunity – in European Heritage Days, which the french name is Journées Européennes du Patrimoine (JEP).

What is Journées Européennes du Patrimoine?
Initially launched in France in 1984 by the Ministry of French Culture with the name Journée Portes Ouvertes dans Les Monuments Historiques! Phew… quite a long name! The event is organized annually on the third Sunday of September.
On this day, visitors may visit and discover monuments, castles, ancient churches and other historic sites which are usually close for public, (almost all) for free.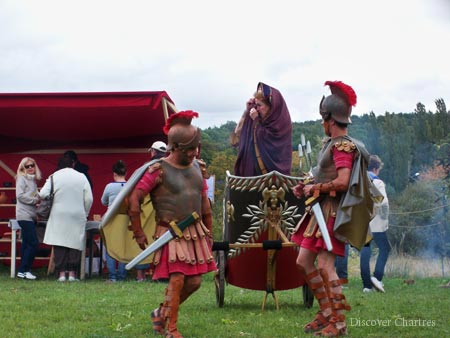 Attractive entertainments for kids and adults that could bring us back to the middle age culture. Each monument offers different entertainments or workshops.


In 1992, the event name has changed to Journées Nationales du Patrimoine and held on the third weekend of September.

The event then widen to several European countries and finally in 1991, Council of Europe and the European Commission offically established Journées Européennes du Patrimoine (JEP) or European Heritage Days. English-speaking countries use to call it also as Open Doors Days, while in France, the name JEP has become official only since 2000.
JEP in Chartres
Almost all museums, monument and historic places in Chartres participates on this event. Some of them are normally close to public so this is the best moment to discover the 'hidden gems'.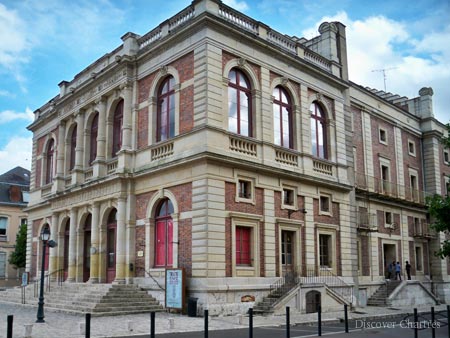 Wonder what's on the back stage of Chartres Theater? You will discover it on JEP.

It would be a good idea if you know the details program of the event so you can organize which monument you can visit, what time the entertainment take place or whether need any reservations.

Our favorite monuments in JEP
After missing this event last year, I would not miss this year opportunity to take my kids to visit some museums and historic places in Chartres.
The north tower of the cathedral is on top of our list! Visit to the tower and the roof of the cathedral. I regret that we have missed the visit to the cathedral's roof – the place was fully booked when I called for reservations.
We were up on the north tower of the cathedral. My son said: "Mom, can you see the rugby stadium down there?" Unfortunately I don't have enough courage as they do to look at what is down there!

We also visit Chartres Theater, which is famous with its Italian stage style. This place is normally close to public unless you come for the shows but today on JEP, we can visited almost all inside the building.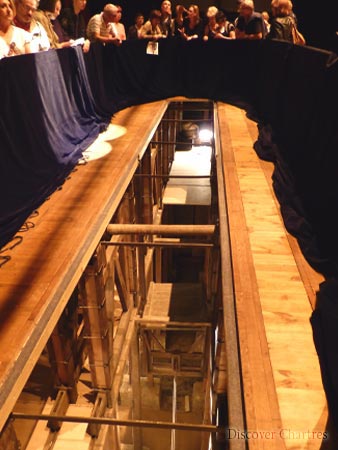 Visitors observing what is down the stage of the theater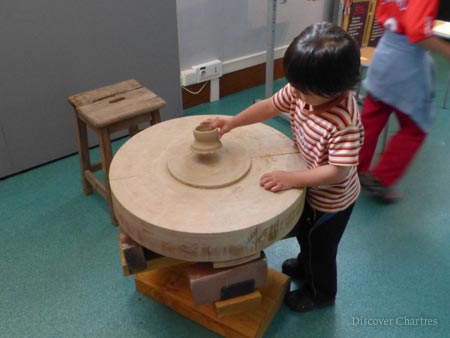 We also visited the House of the Archeology - Maison de l'Archeologie. My little boy was so curious with the potter's wheel.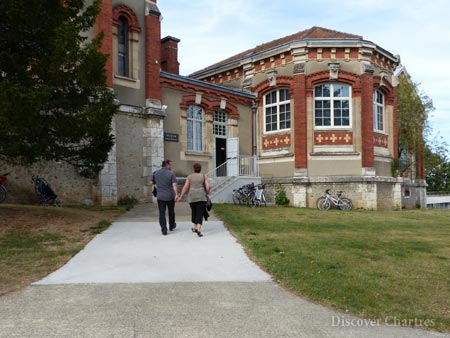 Here is my children's favorite - the Museum of Natural Science and Prehistory. Although they come here often with their classes for the school project, my children insisted me to visit the museum. They said: "But we never come here with you, mom..."

A little disappointment when visiting the museum - photography is not allowed!

I must admit that we could not visit all of the museums and historic places but my children has already asked me to come again on European Heritage Days next year.